Two images and a few simple questions to get yourself grounded!
Where do you stand in your life?
Are you struggling at the bottom of the the pyramid or are you focused on your fulfillment?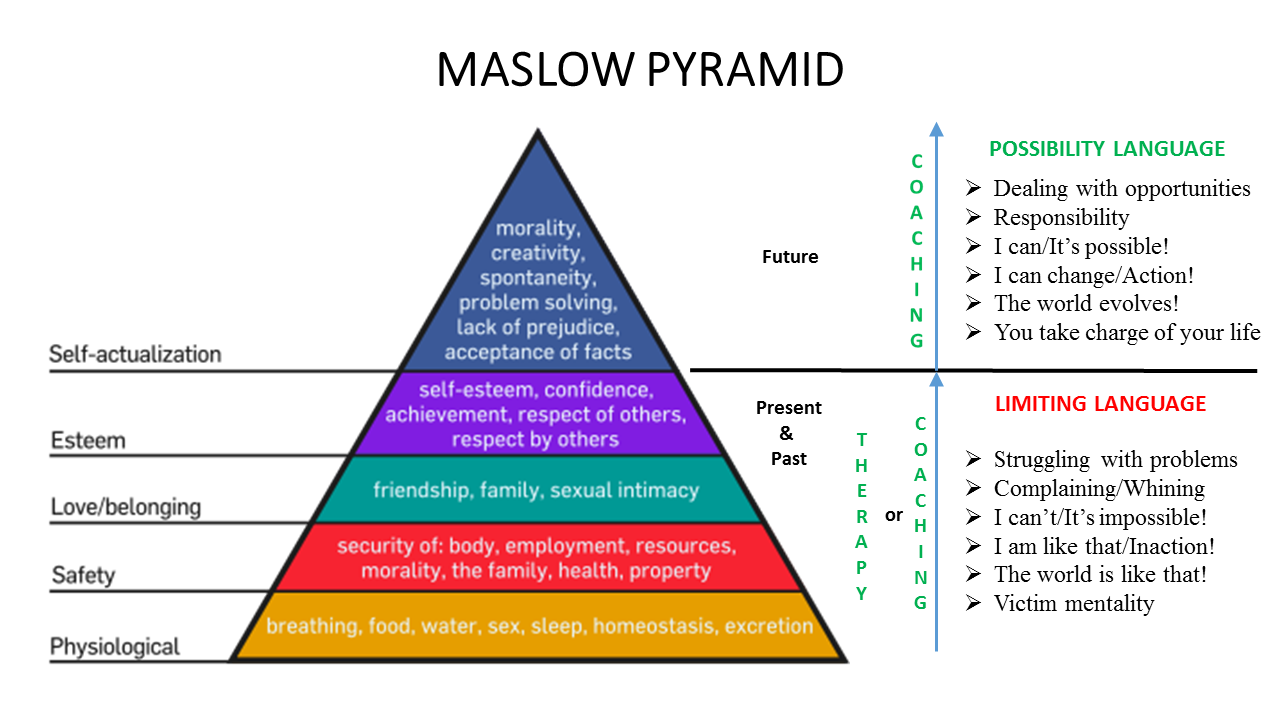 Where do you stand at work?
Are you dedicating all your time on the first two levels managing problems?
How much time are you dedicating to the top three levels?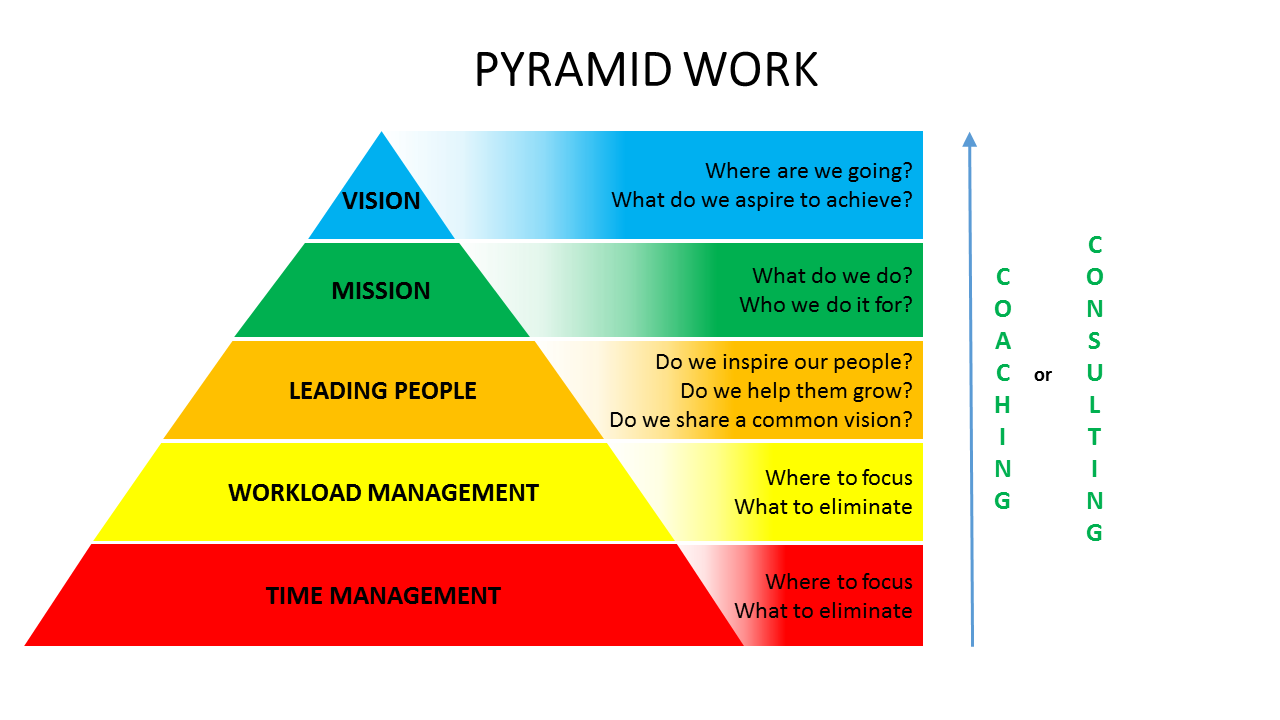 in both cases, ask yourself, what can I change to improve my situation?
If you want to explore more, contact me for a free coaching session!